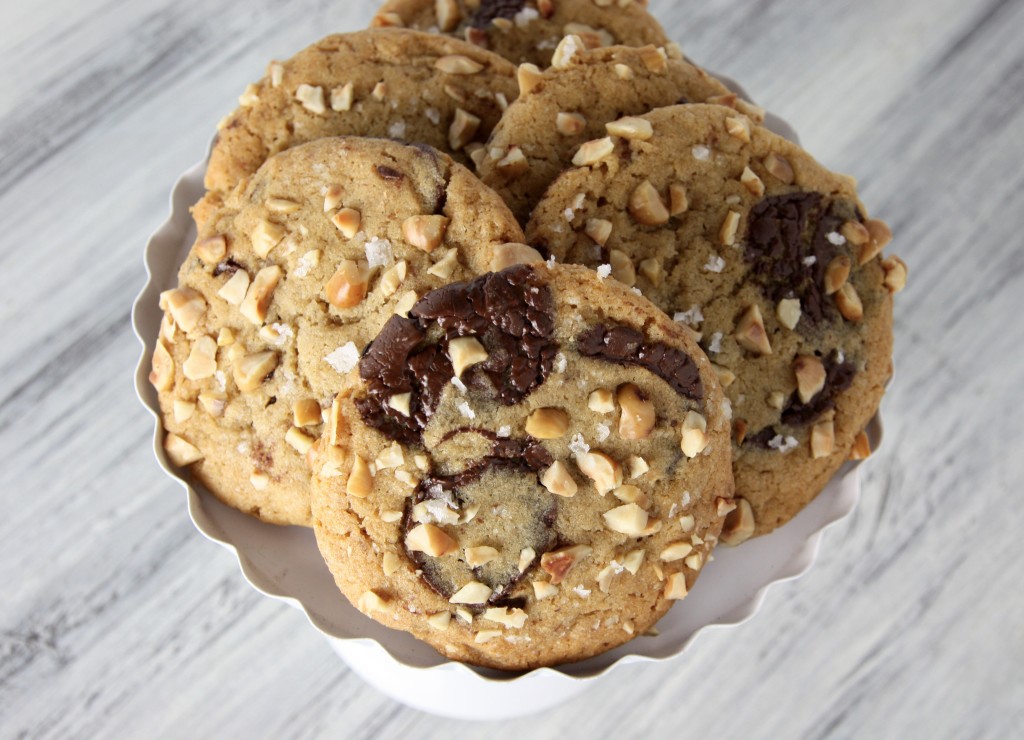 I love a good chocolate chip recipe but, then again, who doesn't. I've searched long and hard for the perfect recipe and I'm almost a 100% certain that I've found it. This recipe from the New York Times blew me away. They're the perfect ratio of chips (discs) to dough and the bread flour/cake flour combo creates a texture that's spot on. I LOVE THESE COOKIES and I'm pretty sure you will, too. I, personally, like to add in 1 tbsp of molasses for depth of flavor but that's the only recipe modification I make. I also make them smaller (so they last longer!) than the recipe calls for but that's totally up to you.
When I was in Oregon I picked up some beautiful hazelnuts and some Jacobsen Salt aka the best finishing salt around. As an ode to Oregon I rolled these cookies in the chopped and roasted hazelnuts and sprinkled them with the salt. Incredible!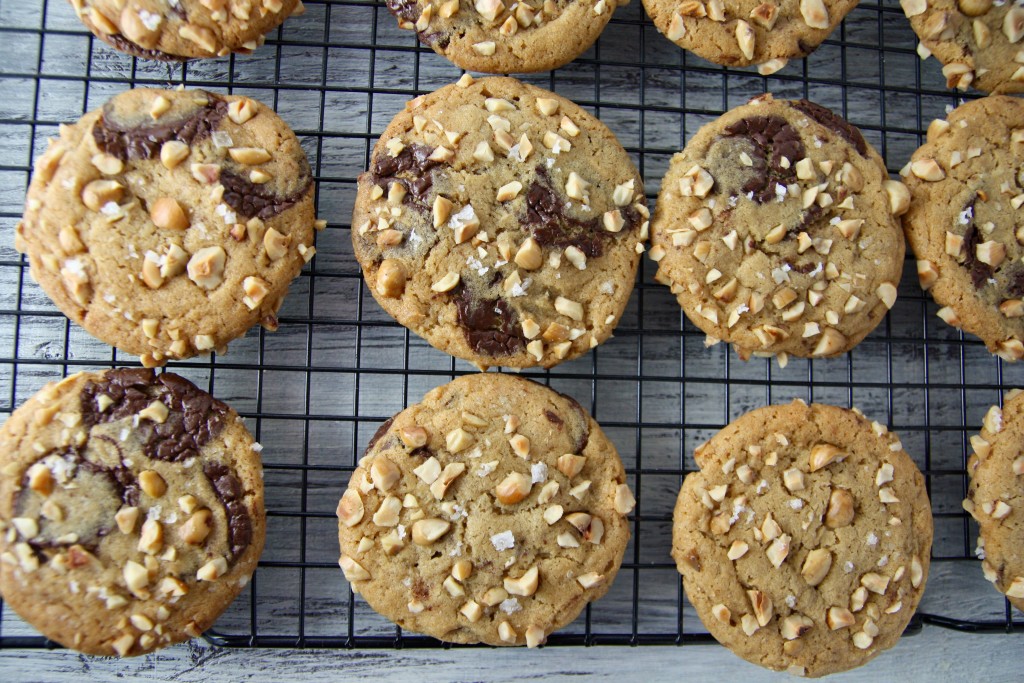 If you've ever worked with hazelnuts you know that peeling them is sort of pain in the butt. I tried two different methods – the first was baking them and then peeling them with a dish towel while they were still warm. This method was just okay and I wasn't able to achieve perfect peeled hazelnuts. The second method involved boiling water and baking soda. This worked great but I was much fonder of the flavor achieved by the first method.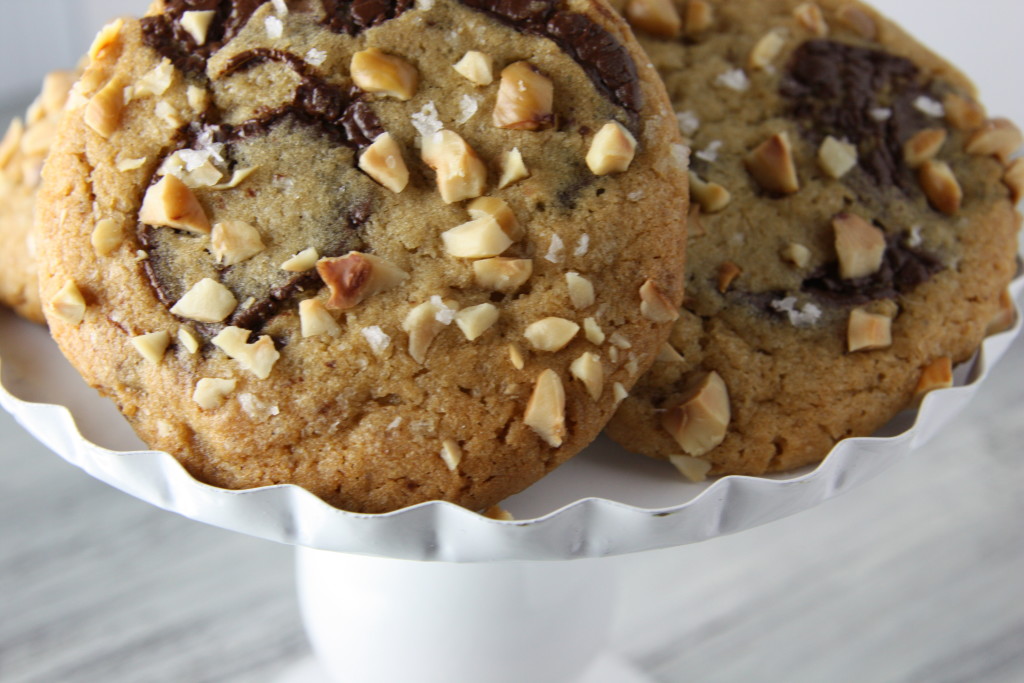 Enjoy!