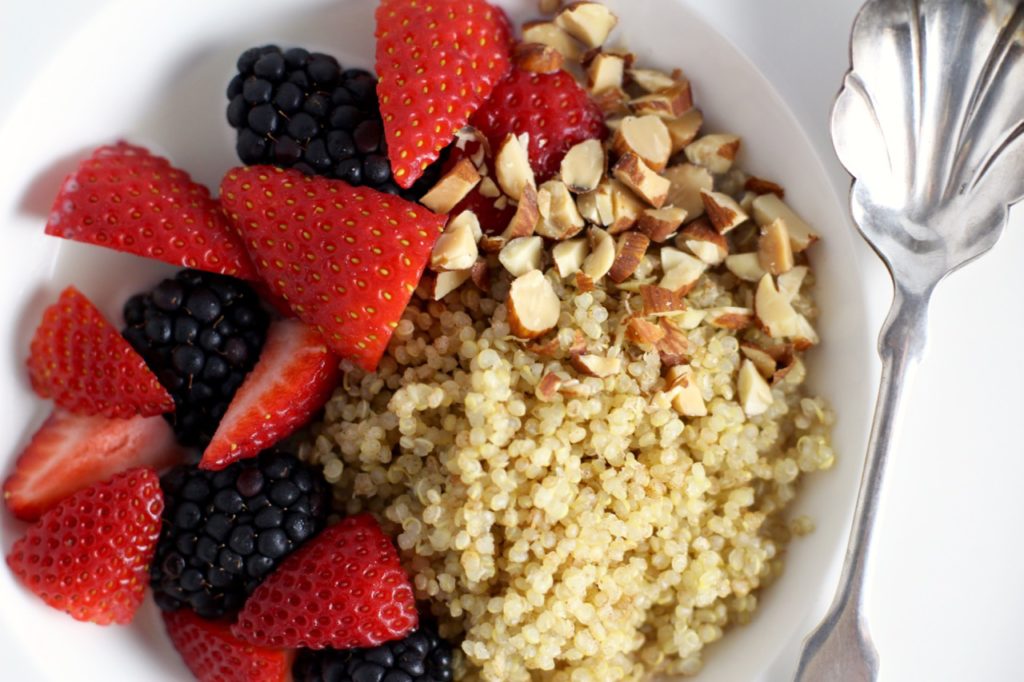 Breakfast Quinoa = Best Discovery in Recent History.
About 6 months ago I joined a local bootcamp program and it was one of the best decisions I've ever made. I thoroughly enjoy the workouts, the instructors are awesome, and I finally feel strong again. Not to mention that I'm down about 5% body fat. Basically I'm feeling pretty good.
The program has also made me re-evaluate everything I was eating. I always thought that I ate fairly healthy. I practiced the 80/20 rule – 80% healthy and 20% blog material. I'm still sticking to that rule but my idea of "healthy" is changing. The program really pushes for lower carbs, higher healthy fats, and very limited amounts of dairy. I usually do a scrambled egg or two in the morning, cooked in coconut oil. I love them but sometimes you want something different….
Enter breakfast quinoa! It's easy, satisfying, and high in protein. Plus, you can dress it up anyway you like.
…